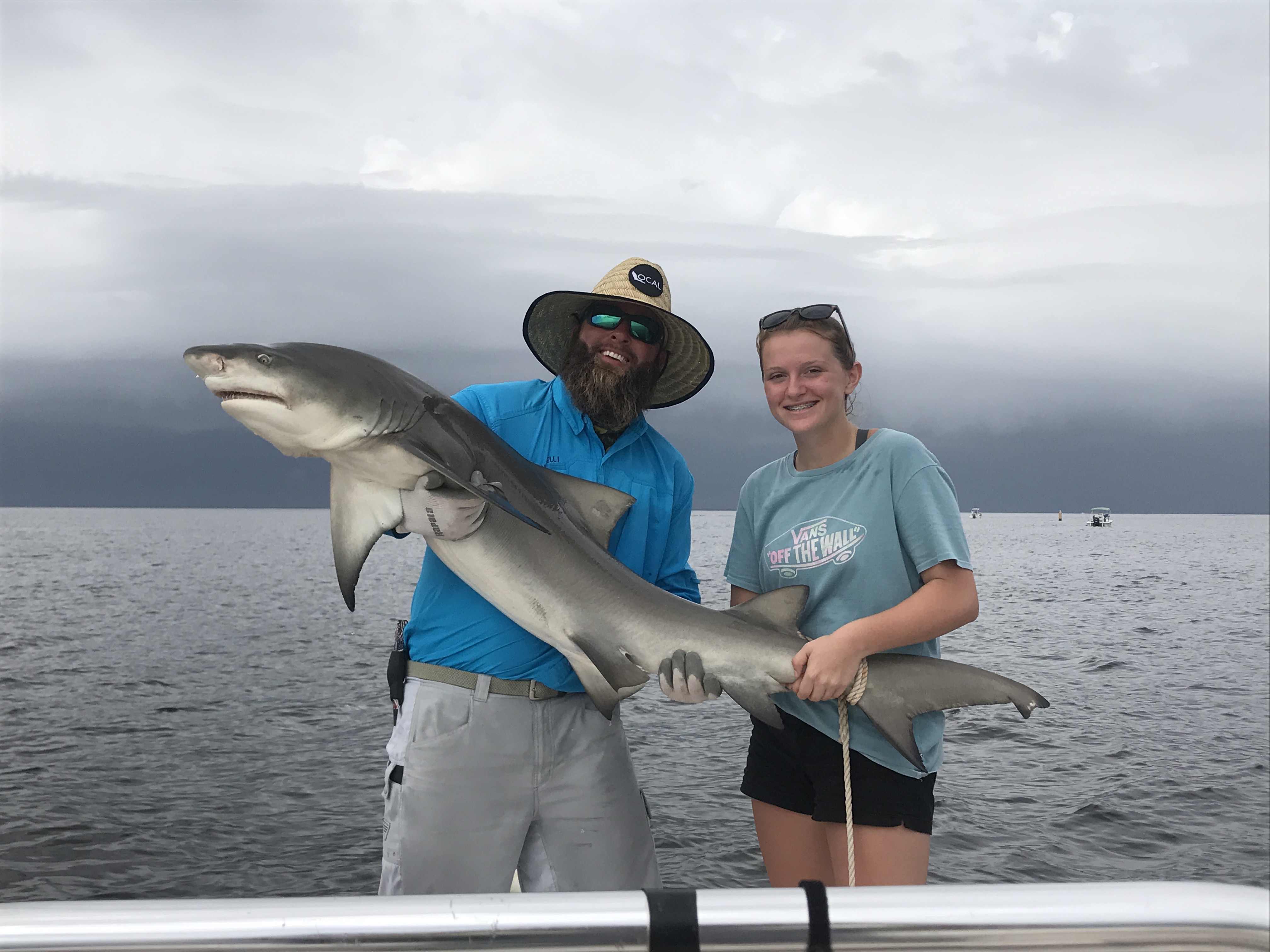 Airborne Outdoors Fishing Trips, Rates & Custom Trips
Inshore Trips
1/2 Day (4 Hours) - $500*
3/4 Day (6 Hours) - $650*
Full day (8 Hours) - $900*
12 Hours -$1200*
Tarpon Trips
1/2 Day (4 hours) - $600**
3/4 Day (6 hours) - $800**
Full day (8 hours) - $1000**
The Silver King (12 Hours) - $1500***
Shark or Goliath Grouper Trips
1/2 Day (4 hours) - $600*
3/4 Day (6 hours) - $800*
Full day (8 hours) - $1000*
Nearshore Trips
3/4 Day (6 Hours) - $800*
Full Day (8 Hours) - $1000*
All Day (12 Hours) - $1500*
*Inshore trips are priced for up to 3 anglers.   $100 for additional anglers.  Maximum of 4 anglers.
*Nearshore, Shark, and Goliath trips are priced for up to 3 anglers.  $100 for additional anglers.  Maximum of 4 anglers.
**Tarpon trips are priced for 3 anglers.  $100 for an additional angler.  Maximum of 4 anglers.
***The Silver King 12 hours of Tarpon fishing is priced for up to 4 anglers.  Maximum of 4 anglers.
Reservations
To make a reservation please call 941-702-9043 or click the contact me button at the top for the email inquiry form.
Please be sure to discuss any special requests, target species, or style of fishing during the booking process.  My goal is to make your trip as enjoyable and comfortable as I can.
Deposits
Once you know the date of your trip, A $200 non-refundable deposit is required to hold your day.  You can use a credit card to pay the deposit portion of the invoice.  Other options include sending a check, Venmo or ApplePay.  Your remaining balance is due the morning of your trip to your Captain.  The remaining balance can be paid for with cash, ApplePay, Venmo or the credit card on file.
Tips are never expected but always appreciated.
Be sure to read our cancellation policy.
Cancellations
Please let me know if your trip needs to be canceled as soon as possible!  Any cancellations within a week of your scheduled trip or a no-show will result in the total cost of the charter due; unless the date can be re-booked.  This will be charged to the credit card used for your deposit.
If the Captain cancels the trip, your deposit will be refunded in full.
Please contact me for further inquiries regarding our cancellation policy or for extenuating circumstances.
Custom Trip - $100 per hour.
Real Estate search, Restaurant/bar hopper, Island Hopper, Dolphin tour, Shelling, Beach trip, Useppa Island, Cayo Costa,  Burnt Store Marina, Cabbage Key, Boca Grande, Captiva, Sanibel, Peace River or Myakka River tour.
Instructional trip on your boat- $600
Would you like to learn the area or sharpen your fishing skills? I will come out on your boat for the day (Something that a lot of captains will not do) and help you learn where and how to operate your boat respectfully & safely.  I can help teach you how to rig up your rods & reels and even show you where and how to catch fish.